Dentures vs. Dental Implants Jupiter FL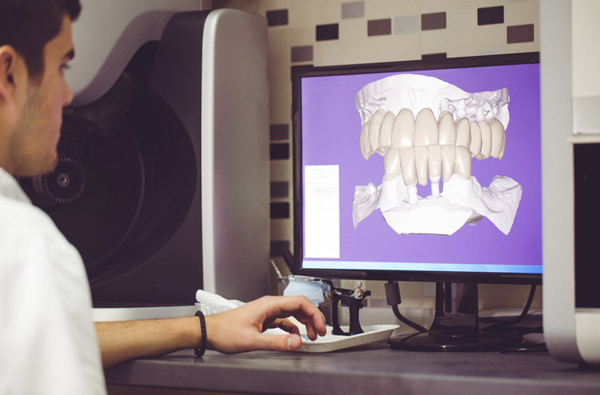 Losing your teeth is a natural part of aging. Traditionally, the elderly used to wear dentures as replacement teeth to recover their ability to chew and smile. Thanks to advancements in dental technology, we now, however, have more comfortable, functional, and esthetically pleasing alternatives to dentures. At Roy C. Blake III, DDS, MSD, Maxillofacial Prosthodontist, the most popular choice is implant-supported dentures.


What Are Implant-Supported Dentures?

Implant-supported dentures are a type of dentures not supported by your gums but attached by a few dental implants on both your upper and lower jaw. These dentures are also known as overdentures or snap-on dentures and can be removed like traditional dentures. However, they provide more stability and comfort to the wearer.


Benefits Of Implant Supported Dentures Over Traditional Dentures

Dentures are the most conservative and popular way to replace lost teeth. However, they have several drawbacks, which is why Dr. Roy Blake considers implant-supported dentures a more suitable choice.


| | |
| --- | --- |
| • | Superior Esthetics: Dentures are made of acrylic and plastic and can match your real teeth. However, implant-supported dentures offer you the most natural-looking alternative since the replacement teeth are made of porcelain, are more stable, and therefore, almost indistinguishable from natural teeth. |
| • | Improved Comfort: Dentures feel bulky in your mouth and rub against the mouth's soft tissues causing sores. In addition, they are not very stable and slip and slide in the mouth when you talk, chew, or smile. On the other hand, implant-supported dentures are attached to dental implants which are firmly anchored in the jaw. Hence, they do not shift from their place and feel just like your natural teeth. |
| • | Better Jawbone Health: When your teeth are lost, the bones supporting those teeth disintegrate. This leads to a reduction in jawbone density and can cause your facial structure to collapse. Dentures do not provide enough stimulation to prevent the resorption of the bone. However, since dental implants are rooted in the jaw, they provide the same stimulation as your natural teeth, preventing bone necrosis. |
| • | Improved Chewing: Since dentures are not very stable, they do not provide very good chewing functionality. As a result, you may not be able to eat some of your favorite foods, including apples and meat. On the other hand, implant-supported dentures are very stable and can withstand a good amount of chewing force, meaning you can eat all types of foods with them. |
| • | Durability: With good care, dentures last for about seven years. However, since they do not prevent the loss of bone in your jaw, you may need to get them rebased and relined every few years. They are also liable to crack or break easily. On the other hand, dental implants can last for over 25 years with good oral hygiene. They also have a very high success rate of between 88% and 98%. |

Although traditional dentures are a very safe tooth replacement option, they have several limitations and do not offer a comfortable or permanent solution for people who have lost their natural teeth. On the other hand, implant-supported dentures offer superior functionality, esthetics and can last for decades.


Schedule A Consultation For Dental Implants or Dentures in Jupiter

Find out if dentures or dental implants in Jupiter are right for you! Call (561) 296-3399 to schedule your consultation appointment today!