Your First Visit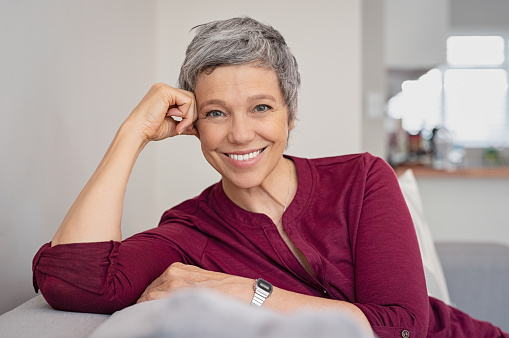 A prosthodontist is a dental specialist specializing in the rehabilitation of oral damage and creation of dental appliances following the loss of teeth and bone structure, most often we see patients based on a referral from their family dentist. Prosthodontics is the diagnosis, planning and treatment rehabilitation for restoring oral function and appearance. Our team at Roy C. Blake III, DDS, MSD, Maxillofacial Prosthodontist is happy to review and discuss your oral health needs; together we can help you feel and look your best.

We have a broad knowledge of dental health, and our staff takes the approach of being highly trained in the specific needs of restoring teeth and rebuilding lost tissue. This includes a focus on the surgical placement of dental implants, the creation of prosthetics such as bridges and dentures, improving the cosmetic appearance of your teeth, and disorders in the alignment of your jaw known as temporomandibular disorders (TMJ/TMD).

Your first visit with Dr. Roy Blake will primarily consist of collecting information. We will want to discuss your needs, review your oral history, and examine the area with a probe and through digital radiography.


What to Expect:

We are excited to meet you! Typically, prosthodontic patients come for a specific reason, and following treatment ; together not regularly seen; because of this, we have created an atmosphere to help our patients feel comfortable from day one. During your visit you can expect:

| | |
| --- | --- |
| • | Helpful Staff: Our front office staff works hard to oversee your paperwork and collect information from your insurance. Any information you can provide before your first visit helps us better understand your policy and how it can benefit you. We understand that treatment options can be constrained by budgets; we want to help you get the work you need within your limitations. Our staff is professional and courteous. They are there to help ensure your comfort and answer your dental questions. We are here to advise and help you feel at ease. |
| • | Review History: We will ask a lot of questions, both dental and medical. We will ask about medications you are taking and any diagnosis or habit that could decrease your ability to heal; it's important to provide us with all information even if it seems irrelevant. Creating a whole picture helps us create the right treatment plan specific to you. During this time we will also review any information provided by your family dentist. |
| • | Take a Look: Even with the best of notes from your dentist, we will want to examine the area in question. We will take a look with a probe and may even want to take a closer look through digital x-rays. Depending on the work being done, we may even want to examine the area through 3D radiology. Digital radiology today is a huge improvement to the slides of the past. The images are captured faster, and clearer can be viewed on a larger screen all while using significantly less radiation. |
| • | Discuss What You Want: Finally, we will review and discuss what you want, while also sharing our observations. Working together, we will create a treatment plan designed specifically to you. |